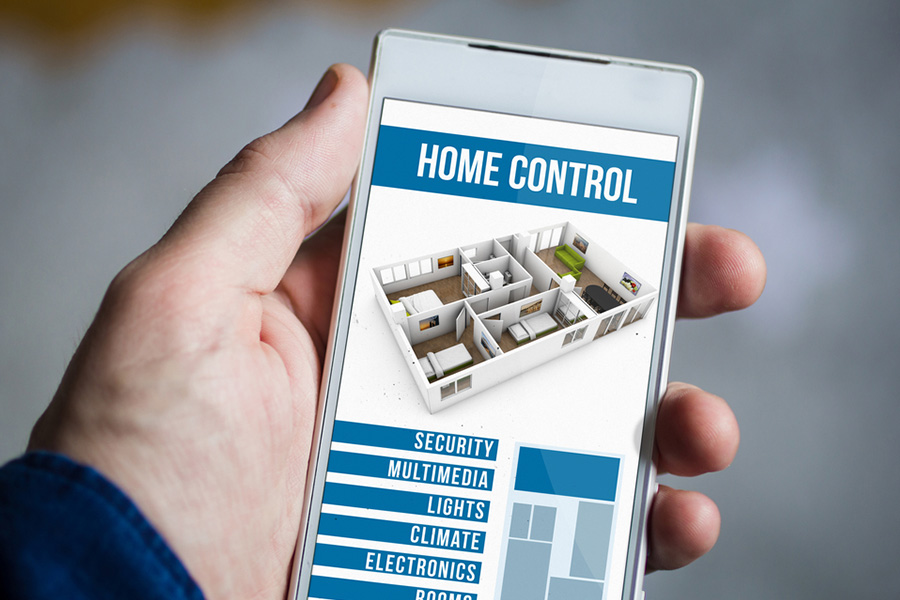 What Are The Benefits Of Wireless Home Security Systems In Kalamazoo?
In the olden days, the components of your security system were limited to where wiring could go. You could forget about positioning a security camera on a table or controlling your system with a smartphone. With that being said, home security is not like it used to be, due in large part to the development of wireless technology. You currently have a range of additional advantages to enjoy -- like online access to your system, components that connect and react to each other, and quicker installs. Wireless home security systems in Kalamazoo will safeguard your home while making your life more convenient.
Things To Think About If You Go Wireless
Maybe the most vital aspect of wireless home security can be summed up in these two words - internet connection. If you have access to high-performance internet and a quality wireless router, you're a good candidate for a wireless installation.
If you're concerned about the internet going down or the loss of power, look for options that have cellular and battery backups in place to maintain the connection to your monitoring specialists without interruption.
When you reside in a more rural area without stable access to internet or cellular services, a wired installation will in all probability be better. Or It may also benefit you financially to choose a wired approach if you move into a house that already has wiring in place.
Perks Of Wireless Home Security Systems
Both traditional wired and wireless home security systems in Kalamazoo will boost your property's protection, which is the main objective in the first place. On the other hand, if you like the chance of using the most advanced features, check out the benefits of wireless:
Access from any location: Gain access to all the devices in your residence from your lighting to your security cameras right from the palm of your hand using the ADT Control app. You have the ability to see who's at the front door, activate your connected lights, and even activate your alarm system on the rare chance you didn't remember to do so. Whenever an intrusion or emergency takes place, you are able to have notifications delivered directly to your smartphone.


Easy installation and customizing: You won't have to concern yourself with all the messy wiring, drywall damage, and lengthy installs. The great thing about wireless components is that you may place them just about in any location and with little time or effort. If you want to add on later with new equipment, integrating devices into your system is easy.
Communications between devices: Wireless capability makes interactions between devices possible with speedy, bi-directional communications. You may direct your system to perform a function in specified scenarios to enhance your security and discourage home invasions. For example, if your exterior camera discerns unusual activity on your property, it may instantly signal your inside lighting to engage.
Disadvantages Of Wireless Home Security Systems In Kalamazoo
Even though wireless home security systems in Kalamazoo are known to be dependable, it's reasonable if you have some hesitations about using one. Here are a few of the most frequent concerns:
Battery-powered wireless components might run out of power. While this might be true, your smart components will alert you whenever batteries need to be changed.
Sensors usually need to be arranged within a specified distance from your central command hub. ADT offers range extenders in some situations to boost your adaptability.
Similar to all types of internet-connected networks, the fear of getting hacked exists. You can take steps to prevent this by using secure passwords, always updating default settings, and using a router with a built-in firewall. In addition, you should only install security components with encryption of 128-bit or more.
Thinking About Going Wireless? Contact Your Security Professionals
Have you decided to take advantage of the current advancements in Kalamazoo wireless home security? Call (269) 224-1045 to speak with the security specialists at Secure24 Alarm Systems. Our staff will assist you in designing the most suitable package for your home.