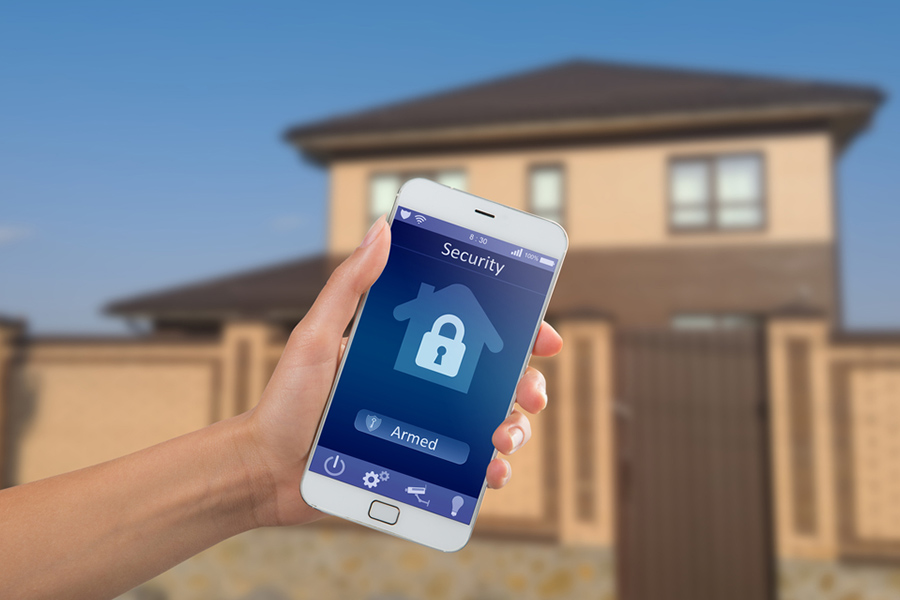 How To Protect Your Home From Burglary In Kalamazoo
A home invasion from a professional or novice thief can occur any time, day or night. The smartest way to protect your home in Kalamazoo is to be prepared. You can spend all day wondering about your home's safety, or you would be wise to invest in something like a state-of-the-art security system. After all, the more precautions you put in place, the more likely you will be at deterring a thief.
Design A Kalamazoo Home Security System For Your Residence
Most people want to make their house safer. A monitored and customized security system gives you the necessary tools and support to protect your Kalamazoo home from burglary. However, not all installations present equal levels of protection. Families are well advised to seek out a security system that is able to be tailored to meet their specific expectations.
Wireless Surveillance Systems Record Video When An Intruder Is Lurking About
An intruder enters your residence through key entry points - front and back doors, first-floor windows, and garage doors. Surveillance systems mounted in these critical spots work as a visual cue to a potential intruder that someone is keeping an eye on things. Most criminals won't even want to try and enter a property with home security cameras, as video segments can be kept on a cloud device. In addition, to help deter break-ins, prearrange a smart light to come on when your camera detects unusual movement.
Smart Entry Locks Are A Smart Choice to Protect Your Residence
To protect your home from burglary in Kalamazoo, a solid front entry with a powerful lock is paramount. A front door with a smart door lock provides an extra layer of security. With the tap of your mobile device, you are able to operate the locks on your entryways even when you are off site. If you didn't remember to secure your front door, you can use the app on your phone and lock it from there. You can even set your smart locks to lock automatically shortly after you close the door.
Home Automation Is Much More Than Just A Fun Trick
There's a whole lot you can do with home automation that offers protection from burglary in Kalamazoo. For example, you might customize an "away" scene that makes certain your garage door is closed, the locks are bolted, the temperature is reduced, and the alarm is armed. You could then do the opposite and program your residence to energize as you come home: automatically switching on your lighting, adjusting your home comfort, disengaging the alarm, and more.
Explore The Security Benefits Of Your Inside And Outside Lighting
Criminals always prefer to be hidden in the night, so bring that burglar into the open. Turn on your main entry lighting and install lights with motion detection capability around the outside of your house. An unexpected bright light will showcase the burglar, while also notifying others to suspicious movement. Your smart lights can be tied to your surveillance system or programmed to turn on a particular time to make it look like you're in the house.
Protect Your Home From Burglary In Kalamazoo With A Customized Alarm System
The top security system for your Kalamazoo home is only a phone call away. From smart locking devices to a comprehensive home automation system, have one of our experts configure a custom plan ideal for your residence. Fill out the form on this page or give us a call at (269) 224-1045 to talk about your home security options.