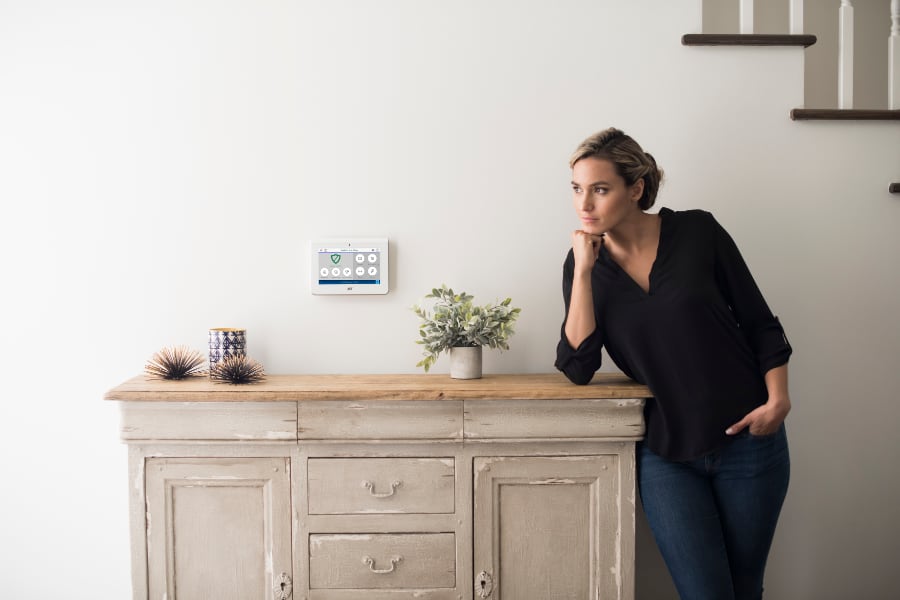 What Happens When Your Home Security Alarms Go Off In Kalamazoo?
A residential security package is designed to protect your home. But what actually transpires in the event your home security alarms go off in Kalamazoo? What actions should you take to ensure you and your family are safe?
The most important first step is not to panic. You should understand that your 24/7 monitoring experts are there for you. Then proceed with the recommended actions to be ready for any emergency.
Our Dedicated Representatives Are There For You
A 24-7 monitoring specialist is immediately alerted whenever your Kalamazoo home security alarms go off. Once a representative is alerted, they will call you as quickly as possible to determine what caused the alarm. Your system can activate due to a range of emergencies, including:
Break-in

Smoke

Water infiltration

Accidentally setting off alarm
In situations when the alarm was accidentally triggered—like not remembering that your sensors are armed when you open a window— a monitoring specialist will contact you and find out if assistance is required. Provide your passcode, and they can cancel the alarm.
In a true emergency, your monitoring team member will dispatch emergency personnel, including firefighters, EMS, and law enforcement, to your residence. They also have the ability to serve as your proxy if you aren't at home. Your monitoring team can also apprise emergency services on which entry sensor was tripped, increasing their preparedness for a potentially hazardous environment. The monitoring expert will stay on the line with you to assist in keeping you composed and instruct you on what you should do.
Here's What You Should Do if Your Alarm Goes Off In Kalamazoo
Waking up in the dead of night to your alarm blaring can be incredibly scary—even moreso if you have no idea why it's going off. The smartest thing you can do is remain calm and proceed with the following:
First, get somewhere safe. Gather your family and pets as quick as you can and get into a shielded space in the house or leave the premises entirely. It's typical to have an urge to want to face the situation on your own, but this may put you and your family at greater risk. Instead, put a priority on keeping you and your loved ones protected and let the professionals handle the problem.
Second, take advantage of your smartphone's convenient security app to keep in communication with your monitoring team. They'll send emergency professionals who will be in transit to your residence in a flash.
Third, keep in close contact with your monitoring specialists and emergency professionals. You are able to be conferenced in, so all parties are talking together. Conversely, if you can't speak directly to authorities, you can still receive notifications via text. Even if your dealing with a false alarm, it's smart to keep adequately communicating with all teams so you will be prepared should a real emergency happen.
Be Prepared For All Security Risks in Kalamazoo with Secure24 Alarm Systems
From fires to break-ins, Secure24 Alarm Systems ensures your family and your home are secured. With 24-hour monitoring, smart locking systems, and entry-point sensors, your home will become the secure environment you've always wanted. Create the perfect home security package by completing the form on this page or dial (269) 224-1045 to take the first step toward a secure property.